Strong Schools
Strongs schools lead the nation in educational excellence for all children.
Strong Communities
Strong communities have active and engaged residents, businesses, and political leaders who share a common purpose.
Vibrant Economy
Strength in our schools leads to lifelong learners and leaders.  Strength in our communities leads to economic prosperity.  The net result is a vibrant place to live and work.
[TheChamp-Sharing style="margin-left: auto;margin-right: auto;"]
Number of Schools in Top 5% of TN
Number of National Merit Finalist Students
Ranking out of all districts nationally with > 20,000 students (schooldigger.com)
Number of students enrolled
Instead of testing we should be focused on understanding how kids really learn, social justice and access to technology
Access Parity
"Over 3000 students don't have Internet connectivity at home… for another large segment, the only time they touch a device is at the school house."
The learning continuum
"Kids learn on a continuum. Some learn faster than others.  We should be measuring that learning on that continuum."
Conversation has to dig deeper
"McDonalds don't measure every hamburger, yet we're measuring every single kid, every single year, to make sure they fit this nice little mold."
Revenue General Purpose School Fund
The operating budget must be approved by the Williamson County Commission each year at its July meeting
All School Budgets
Most of the budget goes directly to the classroom. For example, the Cafeteria and Extended-Care Budgets are self-sustaining from fees collected. The General Purpose Fund is discussed in more detail on the next slides.
General Purpose School Fund Expenses by Object
The largest expenses for the schools is the human capital. As you will see on next slides, the vast majority of this expenses is direct classroom instruction and support.
General Purpose School Fund Expenses by Function
As you can see most of the budget ends up directly in the classroom. For comparison charities are lucky to get 75% of fund received directed to programs most are the 60%+ range (the remainder goes to administration). WCS appears efficient from this data.
Report Card Expenditure Per Student Data
As noted in this slide, WCS spends less than the state average per student yet consistently is rated a top district in the state and nation.
Williamson County Budget
The majority of the County budget is spent on schools.
Williamson County Population Age Groups
Williamson County has a much higher percentage of school aged children than the Tennessee and National averages. Families move here for the schools.
Outstanding County Debt
Roughly 70% of the County's debt is a result of the schools.
Williamson County's Projected Growth
Williamson County's population is expected to double in size over the next 30 years.
Growth Trend Comparison
Williamson County's growth is expected to outpace no only the nation, but the Nasvhille MSA.
Budget Accountability: How to Help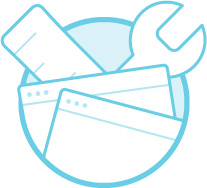 November - January
Email or call the Governor's Office to encourage support for pre-K through
12 education funding in the state budget. (Email [email protected], call
615-741-2001 or visit www.tn.gov.)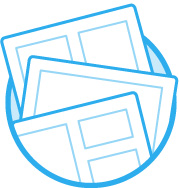 Email or call your Williamson County School Board member or speak at the board's
public hearing if you would like to share an opinion about items in the
proposed school budget.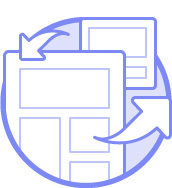 April
Email or call the County Mayor's Office to encourage "full funding" for WCS
. (email countymayor@williamson-tn.org or call  615-790-5700) Email or call your County Commissioner to encourage "full funding" for Williamson County Schools
http://www.williamsoncounty-tn.gov/DocumentCenter/Home/View/1717